---
Raven Down
Lt. Col. William H. Rees
December 9, 1934
 ~ 
December 8, 2020
 (age 85)
Obituary & Services
Tribute Wall
Obituary
William (Bill) Helton Rees, Lt. Col. (USAF, ret.), passed away peacefully on December 8, 2020.  He was born December 9, 1934, in the rolling hills of Bracken County, KY, to the late Rupert and Bethel Rees. He grew up working on his family's farm. He was commissioned in the Air Force via ROTC at the University of Kentucky in 1956, where he earned a B.S. in Agriculture.
Bill flew a total of 5,400 hours. He piloted fighter jets, including the F-102 and the F-101. In Southeast Asia, he flew more than 100 combat missions as Forward Air Controller over Laos against the North Vietnamese Army. He served on the faculty of the U. S. Army Infantry School at Fort Benning, Georgia, as Advisor to the Air National Guard in Bangor, Maine, and on the staff at the Air Defense HQ of the 23d NORAD Region/Air Division in Duluth, Minnesota.
In 1982 Bill retired from active duty in Duluth, MN, where he settled with his wife, Susan (div.). Bill later divided his time between Duluth and Kentucky, where he managed his parents' farms.
Bill was a life-long learner.  He became a bar-certified attorney, served on the Board of Governors of the St. Louis County Historical Society, was a member of the Bracken County Historical Society, and wrote numerous articles that were published in various newspapers.  Bill was an avid outdoorsman and loved hunting and fishing.  He loved his family deeply and will always be remembered for his humor, his calming reason, his maxims, and his love of vanilla ice cream.  He wrote that his last words would be a quote from Gen. Jimmy Doolittle: "I could never be so lucky again."
Bill is survived by his sisters Sandra and Carolyn, his children, David, Dana, and Aleta, and his seven grandsons, Andre, Leo, Dante, Max, Sam, Archer and Calvin.
Due to COVID, a private family service will be held at Dougherty Funeral Home in Duluth on Thursday, December 17, 2020, at 1 p.m. The service is open to the public via Zoom:  https://umn-private.zoom.us/j/99257250535?pwd=eUJJYmRHdlRGL1RPUGR6NnRIWW9kUT09
Private visitation will be held at Moore & Parker Funeral Home of Brooksville, Kentucky, on Tuesday, December 22, 2020, 11 a.m. – 12 p.m., followed by a graveside funeral service, open to the public, at Lenoxburg Cemetery.  Memorials suggested to the St. Louis County Historical Society or the Bracken County Historical Society.
---
 Edgar Allen Poe Literary Society.
Raven FACs
NEVERMORE
330 Brookhollow                                                                                             (210) 241-7370
New Braunfels, TX, 78132                                                                              edgunter@aol.com
April 23, 2021
It is our distinct pleasure to announce the winners of the 2021 Distinguished Raven Scholarships. Without exception, these young men & women are truly outstanding.
Raven Memorial Scholarship ($3,000)
Jamie Yang
Sacramento, CA
Raven Memorial Scholarship ($2,000)
Emily Yang
Arcata, CA
Raven Memorial Scholarship ($2,000)
Ketsamone Thanoulith
Keller, TX
Raven Memorial Scholarship ($1,500 )
Kong Chue Meng Xiong
Saint Paul, MN
Raven Memorial Scholarship ($1,500)
Shayla Sakkakhanaune
Clovis, CA
Raven Memorial Scholarship ($1,500)
Chiku Laysian Lee
Rose, OK
                                    Raven Memorial Scholarship ($1,000)
Ileen Moua
Clovis, CA
Raven Memorial Scholarship ($1,000)
Selin Karsi
North Richland Hills, TX
Raven Memorial Scholarship ($1,000)
Melinda Gutierrez-Garcia
Circle Pines, MN
Raven Memorial Scholarship ($1,000)
Tong Chi Yang
Eau Claire , WI
Ed Gunter                                                                                 Jerry "Spike" Milam
President, EAPLS (Raven FACs)                                           Scholarship C
---
Lieutenant Colonel Jerome W. Klingaman
"There will be a 14:00 hour Visitation and 15:00 hour Celebration of Life Service at Harper Morris Memorial Chapel, followed by Interment at Barrancas National Cemetery, Pensacola, FL, on 27 March 2021 for our departed comrade, Lt Col Jerry Klingaman.  For those who are unable to make this event, there will be a memorial/remembrance at Clay McCutchan Airfield, Milton, FL, on 15 May 2021.  Further details on this event will follow."
Harper Morris Memorial Chapel
2276 Airport Boulevard
Pensacola, FL 32504
(850) 478-3292
Barrancas National Cemetery
1 Cemetery Rd
Pensacola, FL 32508
Clay McCutchan Airfield
11175 US Highway 90
Milton, FL  32583
---
Raven Down
Link to obituary:  Lt Col Jerome "Jerry" W. Klingaman (aircommando.org)
Gentlemen:
Once again I am the bearer of sad news.  This afternoon, I received a call from Mark Klingaman, Jerry's son.  Last night, Jerry Klingaman passed away. He followed his wife, Alice who passed last January. 
Jerry was the AOC Commander and Raven 50 in 1966-1967. I was lucky enough to meet him when he visited L-54 in 1969. Jerry stayed active in the Special Ops world after his AF retirement in 2007 and was well known to all current Special Operators for his outstanding work in Tactics and Plans. 
Services will tentatively be in 3-4 months with interment planned in Fort Barrancas National Cemetery.   I plan to post his obituary and info on services on the web site when available.  If you might attend services, please let me know. 
Ed Gunter
---
Jerome "Jerry" Warren Klingaman, 86, of Pensacola, FL, peacefully passed from this life and joined his beloved wife Alice in eternity on Tuesday, March 9, 2021.
Jerry was born on July 26, 1934 near Minneapolis, MN to the late Harold Warren and Clara Elizabeth (Churchill) Klingaman. He lived in the Minneapolis area until 1942 when he and his parents moved to Primghar, IA to buy and operate the Primghar movie theater. Jerry started dating Alice Marie Augustson when they were both 16 years old; and were together ever since. Jerry married Alice on May 3, 1954 and they served their country as an Air Force family with devotion, living overseas at military assignments in Thailand and England, as well as at assignments in California, Montana, Louisiana, and Florida. Jerry had additional remote assignments in Italy and Laos. Jerry was an Air Force pilot and flew KC-97, F84F, F-100 (including flights to break speed record to Italy and Hawaii), C-47, AT-28, O-1D and the O-2. After retiring from active duty in 1976, he started his Air Force Civil Service career in 1984. He worked in the College of Aerospace Doctrine, Research, and Education, writing doctrine and policy on Low Intensity Conflict; and teaching classes at Air University. In 1993, he transferred to Hurlburt Field, FL, and was a key guiding force to stand up and operate the 6th Special Operations Squadron, working Foreign Internal Defense. Even after his retirement in January 2008, Jerry (AKA Mr. K and many other nicknames including The Godfather, The Oracle, Obi-Wan, Yoda and Splinter) remains legendary in the 6th for all he did to build the organization, his Coyote Rules and his mentorship of vast numbers of present and former members. Together, Jerry and Alice raised four loving children, Mark, Trudy, Warren, and David. Jerry was a devoted husband and father who served his country and enjoyed collecting works of art, traveling the United States and the world, racing Formula Junior cars in England (1960s), building and flying gasoline model airplanes and high performance rubber powered free flight aircraft, building Kentucky style muzzle loading rifles, playing the guitar & cello, astrophotography and running high detail model trains and sailing.
Jerry is preceded in death by his parents; his son, Warren Jesse Klingaman; as well as his wife, Alice.
Those left to cherish his memory include his son, Lt. Col. Mark Klingaman, USAF (ret.) (Carolyn) of St. Paris, OH; daughter, Trudy Slinger (Scott) of Baltimore, MD; son, David Klingaman (Clair) of Charlotte, NC; five grandchildren, Eli Slinger of Baltimore, MD, Leigh (Klingaman) White (Steve) of Bloomingdale, GA, Lauren (Klingaman) Beasley (Brandon) of Winder, GA, Adam Klingaman of Charlotte, NC, and Katherine Klingaman of Farmville, VA; two step-grandchildren, Melissa (Hamby) Dapore (Joe) of Centerville, OH and Paul Hamby (Melissa) of Rockholds, KY; four great-grandchildren, Shea, Abigail & Kathleen White and Josie Beasley; six step-great-grandchildren, Caden, Bryson & Arryson Hamby and Violet, Ada, & Will Dapore; as well as a great many close friends and work colleagues.
Visitation will begin at 2:00pm until a Celebration of Life Service at 3:00pm Saturday, March 27, 2021 at Harper-Morris Memorial Chapel, with Chaplain Jim Dietz officiating. Mr. Klingaman will be laid to rest with his wife at Barrancas National Cemetery.
---
To: the Ravens
Greetings from the Distinguished Flying Cross Society (http://www.dfcsociety.org).
The DFC Society is pleased to announce its 2021 Reunion in Washington DC September 23 – 26. The theme is "Riders on the Storm – Desert Storm." We are hosting at the Sheraton Pentagon City Hotel in Arlington VA. Please see the attached Press Release for details.
Part of the Society's Vision is pursuing collaborative efforts with similar organizations and assisting them in pursuit of their vision and goals.
BTW: On a personal note, I flew F-4s at Korat in 1971; worked with Ravens a lot in Barrel Roll. Ravens – YGBSM.
V/R
Warren Eastman
Executive Vice-President
Direct: (760) 985-2810
weastman@dfcsociety.org


---
Ravens, go to the News page to read Toby Hughes Obit.  He was a long time friend of the ravens.
---
Raven FAC Descendant Scholarship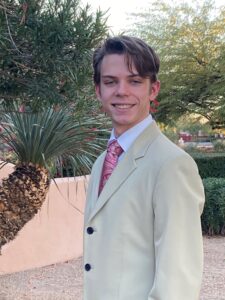 The Edgar Allen Poe Literary Society (EALPS), i.e., Raven Forward Air Controllers (FACs) is proud to announce the first winner of the Raven FAC Descendant Scholarship.  This program was a trial approved by the membership and first awarded in 2020.
The winner, Robert Downing Abbott, is the grandson of Major Robert Louis Abbott Jr., (USAFA Class of 1964) who survived the Vietnam War, but was lost in an RF-4C training accident near Nellis AFB on May 10th 1979 during a Red Flag exercise.  Robert graduated from Missouri Military Academy in 2020 where he lettered in both soccer (3 years) and lacrosse (2 years). He is now enrolled at the University of Missouri studying mechanical engineering.  Inspired by stories of his grandfather, whom he never knew, Robert joined the University of Missouri AFROTC, Detachment 440, with the goal of becoming a USAF pilot. 
---
A private Facebook page named   Raven FAC's/E.A.P.L.S  has been created by Lew and Ed.  Info from Ed follows:
Here is another link to the page:   https://www.facebook.com/groups/601112210770318
Ravens & Friends:
Not wanting to lose the entire Raven Reunion experience this year, Lew Hatch & I have been looking at ways to keep some of it alive during this crazy, mixed up time. Thanks to Lew's hard work & tech savvy, I believe we have a way to keep our cherished Memorial Ceremony alive.
Last week, we met in the Auger Inn (which was closed) and made several videos of our ceremony.
We will be running it on a dedicated private Face book page,<< Raven FAC's/E.A.P.L.S >>
This is a private FB page & Lew & I will be approving all members. It will have private rooms if you want to chat/renew old friendships.
---
Hello, Ravens. About 25 years ago I published a photo book called OUT OF LAOS: A Story of War and Exodus, for the children of Hmong refugees.  I am now working on a longer full-color version, bringing the story up to date and adding more coverage of notable Hmong, especially Lee Lue the T-28 pilot.
There's a photo of Lee Lue that shows up in various places, including on the Ravens website. Usually the guy on the left is cropped out to just show Lee Lue, sometimes it's both guys. But I have only seen it as a TINY digital file (under 20 kb), not much bigger than a postcard stamp. I'm trying to find either the original photograph or a much bigger and more detailed scan (5 mb or larger), so I can publish it, and so Hmong-American kids can get a better idea of one of their heroes.
Can you help? Do you know where the original photo can be found, or do you know someone who has a much bigger digital version of it?
Thanks so much,
Roger Warner
Out of Laos book project
18 Proctor Street 
Manchester MA 01938
(978) 821-8655
Here's the photo in the version with both men:
P.S. Wrote a story about the Hmong T-28 pilots for Air & Space magazine long ago.  And a book on the Laos war. Got to know Heinie Aderholt a bit through Bill Lair. And so on.
---
Update
Gen Tom Richards' funeral has been set for 2 Oct at 11 AM at the AF Academy Cemetery. A reception will follow at the Golf Course.
Dunc Duncan has offered to act as the Raven POC. Please contact him with any questions or issues. His email is: lfduncan14@gmail.com.  Please contact Dunc for details as they become available.
Ed
---
Raven Down
It is my sad duty to inform you that we lost General Thomas C Richards on August 9, 2020. General Richards was Raven 01 from Feb-Dec, 1968. 
He served a long and illustrious career that included US Army Infantry service in Korea, a tour as Commandant of Cadets at the US Air Force Academy, Deputy Commander in Chief of U.S. European Command in West Germany and Administrator of the FAA
. Further information can be found in his obituary at:  http://porterloring.tributes.com/obituary/show/Thomas-C.-Richards-108493088
We are honored to count him among the ranks of the Ravens. His final resting place is planned at the USAF Academy, Colorado at a later date. 
Ed Gunter
---
For those who haven't heard, the 2020 Raven Reunion has been cancelled.
The majority of money given in scholarships each year is collected at the reunion. It has been suggested by someone far wiser than I that you donate the money you would have spent at the reunion to the EAPLS Scholarship Fund. Mail donations to EAPLS, 330 Brookhollow, New Braunfels, TX, 78132. Some great things can happen during a dismal year with your help!
Ed
---
Edgar Allen Poe Literary Society
Raven FACs
www.ravens.org
NEVERMORE
April 9, 2020
It is our distinct pleasure to announce the winners of the 2020 Distinguished Raven Scholarships. Without exception, these young men & women are truly outstanding.
---
1 James E Cain Memorial Scholarship ($2,500)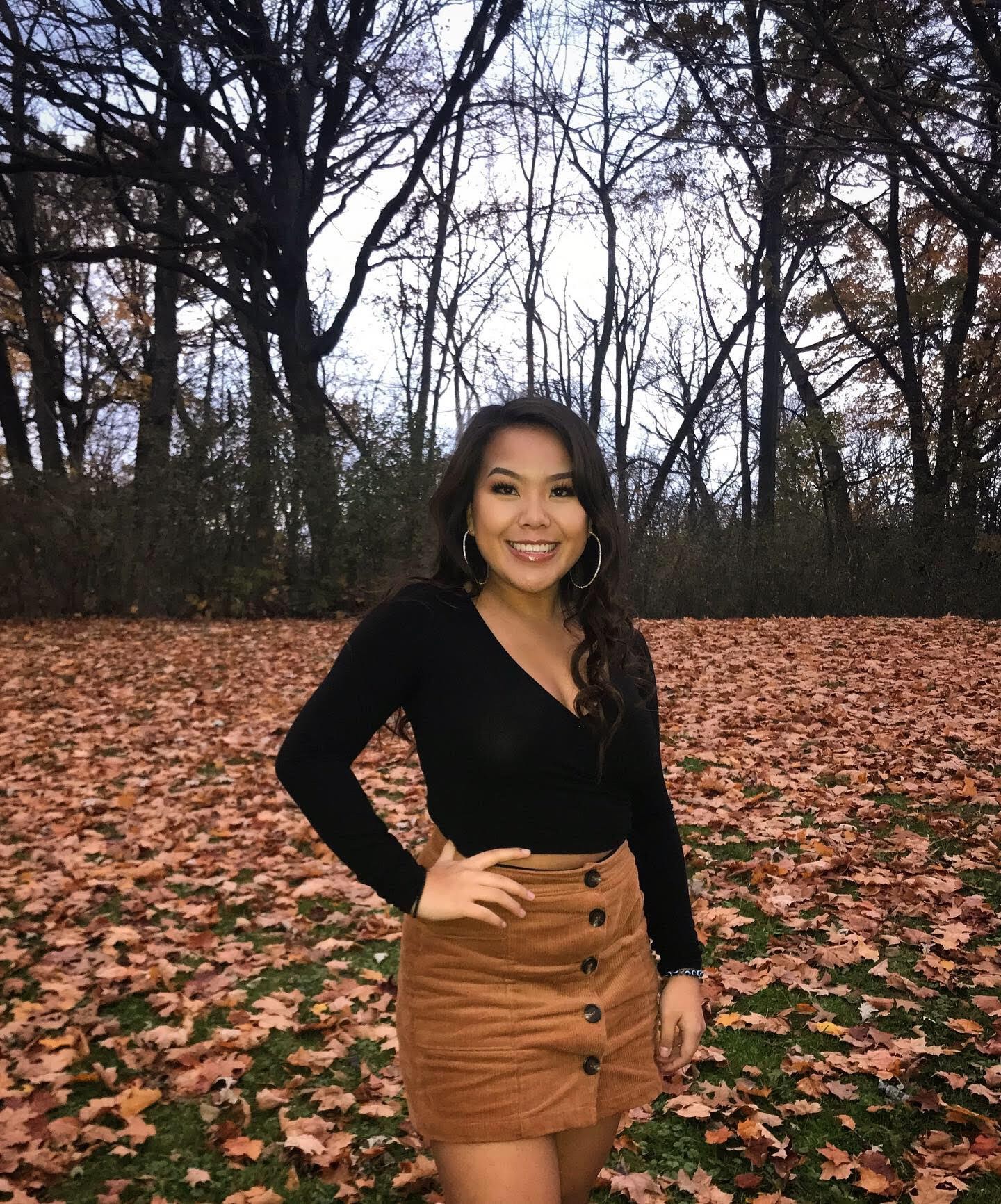 Arlinda Yang
Milwaukee, WI
---
2 Briggs J Diuguid, II Memorial Scholarship ($2,000)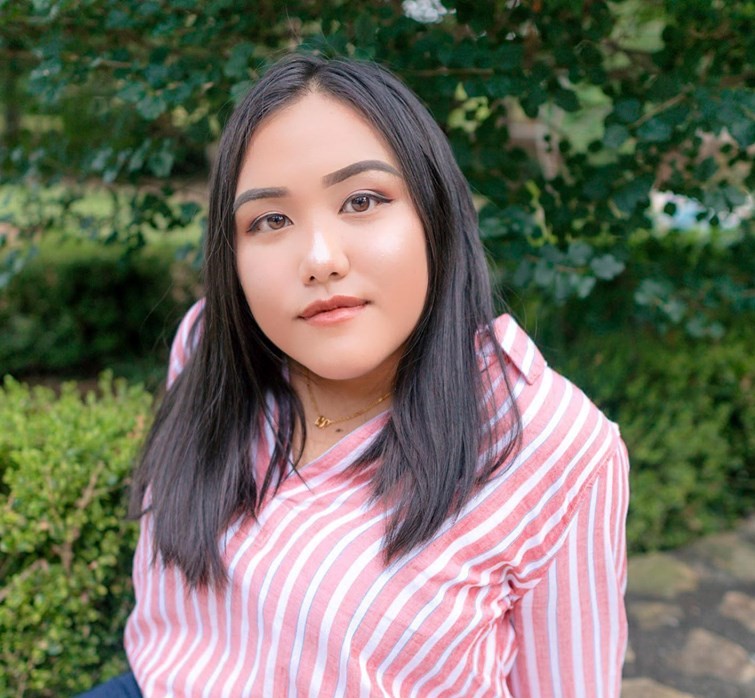 Gaomomee Yang
Conover, NC
---
3 Daniel R Davis Memorial Scholarship ($2,000)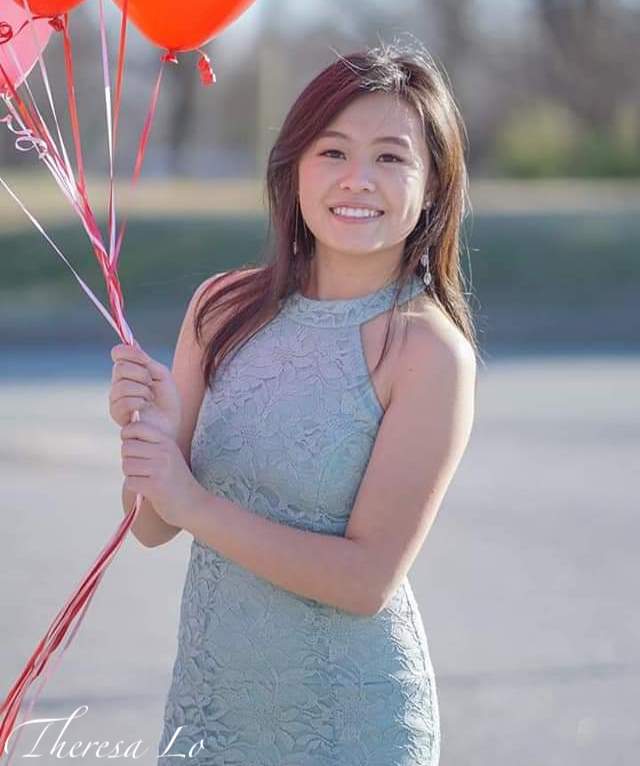 Theresa X Lo
Spartanburg, SC
---
4 Henry L Allen Memorial Scholarship ($2,000 )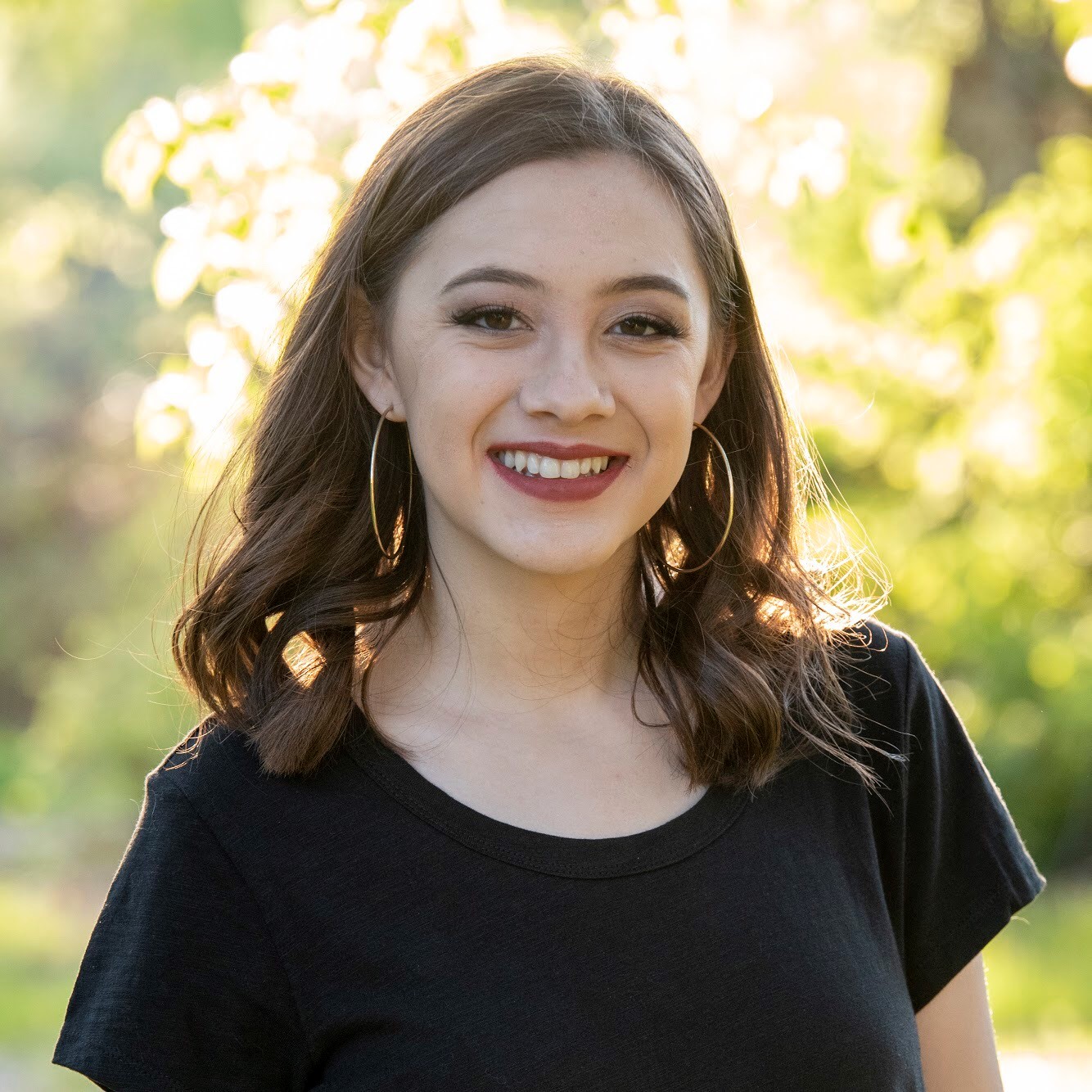 Anysa R Chanthaminavong
Boise, ID
---
5 Richard G Elzinga Memorial Scholarship ($1,500)
Lou Vang
Minneapolis, MN
---
6 Gomer D Reese, III   Memorial Scholarship ($1,500)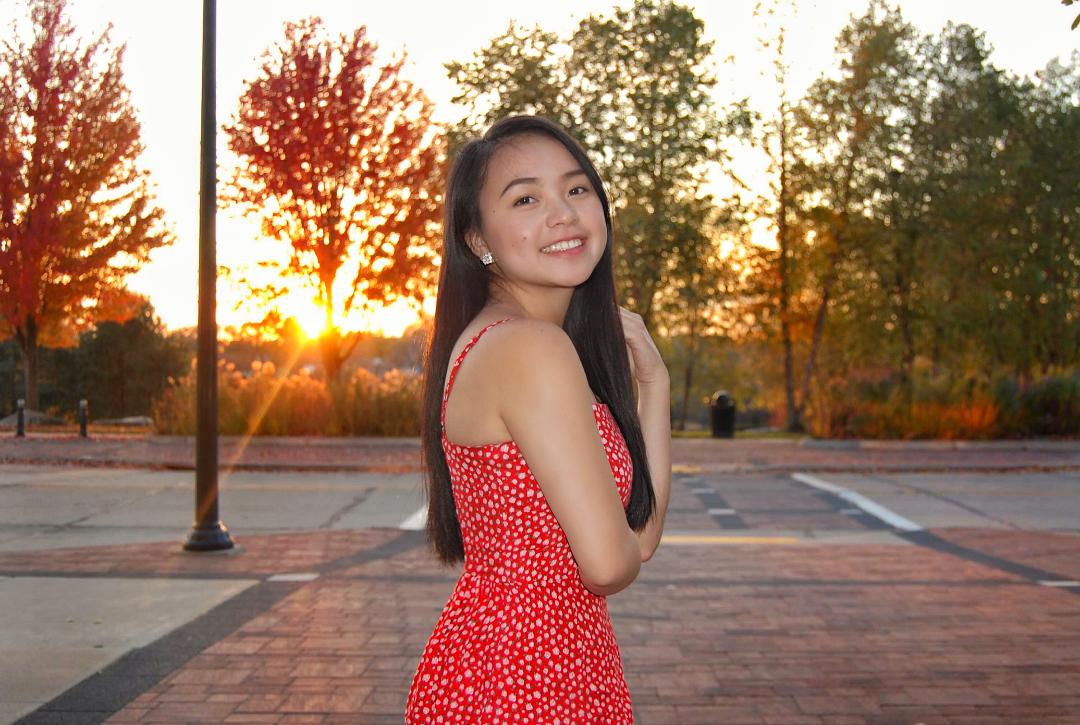 Mai Nhia Yang
Eau Claire, WI
---
                                    7 James E Cross Memorial Scholarship ($1,500)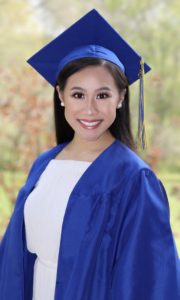 Makayla C Xiong
Rock Hill, SC
---
8 Joseph L Chestnut Memorial Scholarship ($1,500)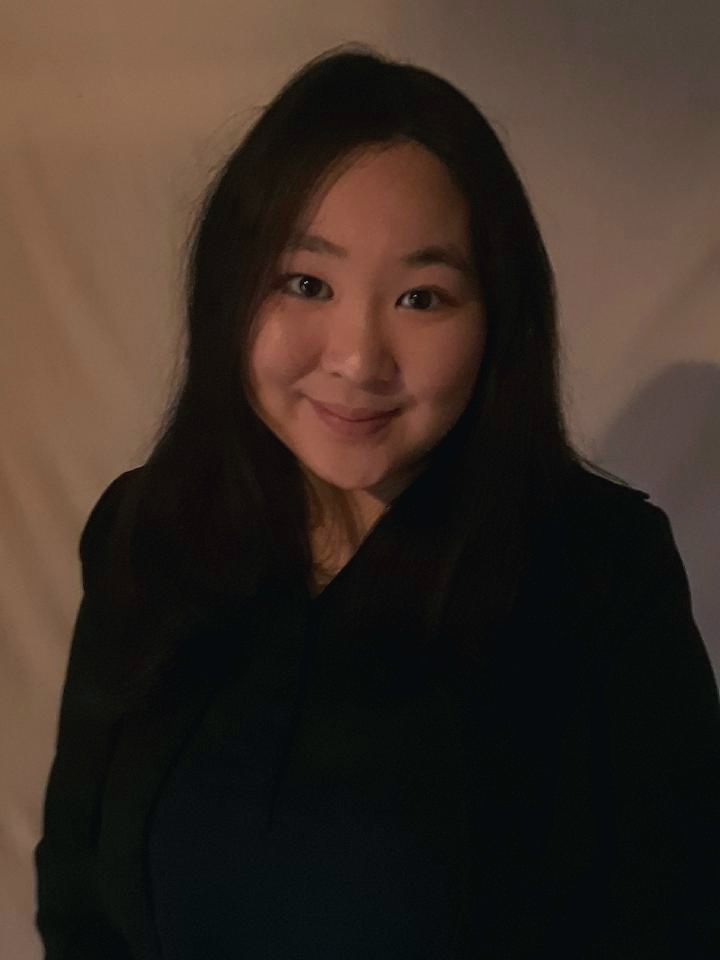 Luna Xiong
Warren, MI
---
9 Park G Bunker Memorial Scholarship ($1,500)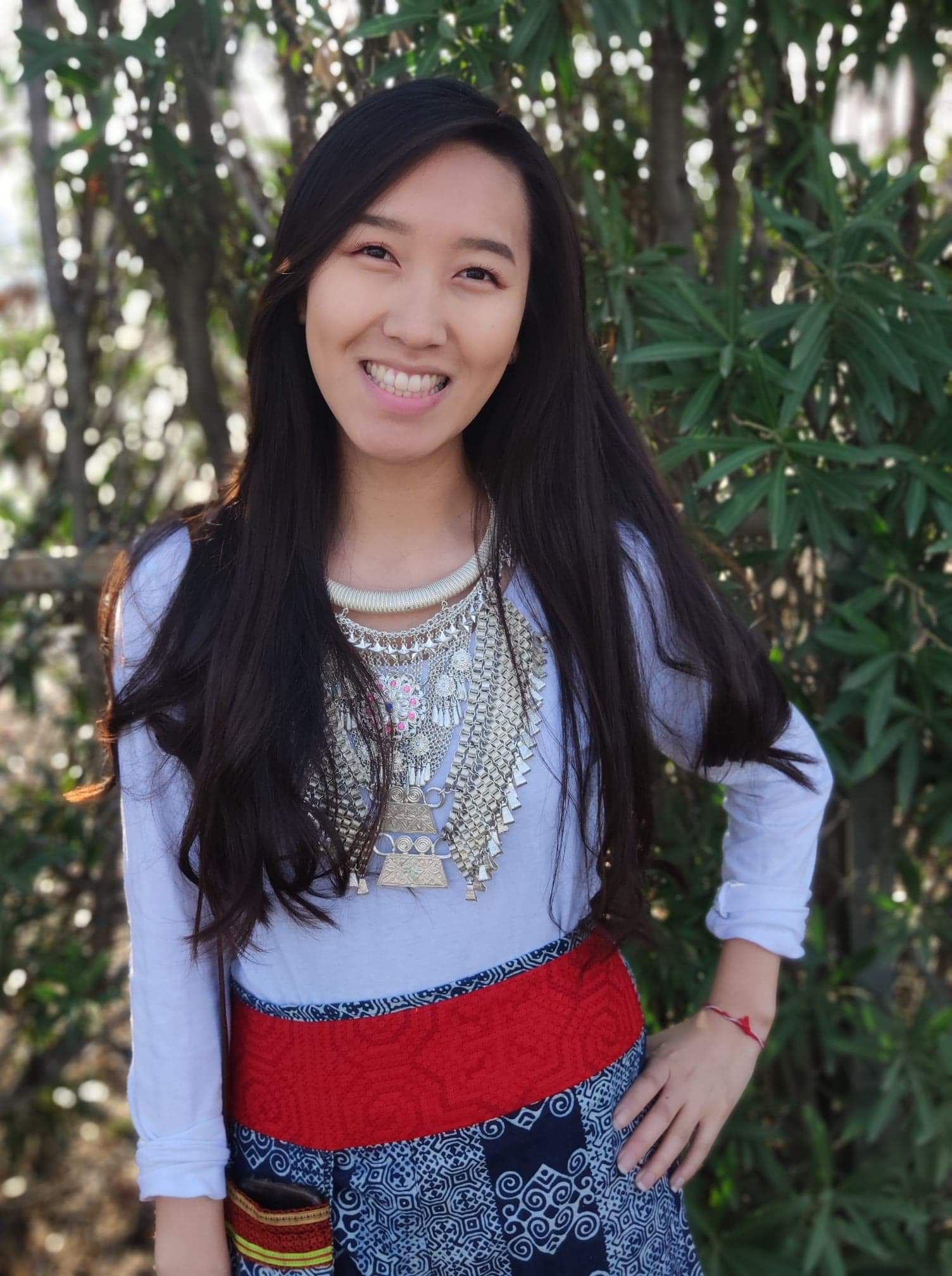 Chelsea Vang
Stockton, CA
---
10 Willis "Grant" Uhls Memorial Scholarship ($1,000)
Cheemeng Xiong
St Paul, MN
---
11 Charles E Engle Memorial Scholarship ($1,000)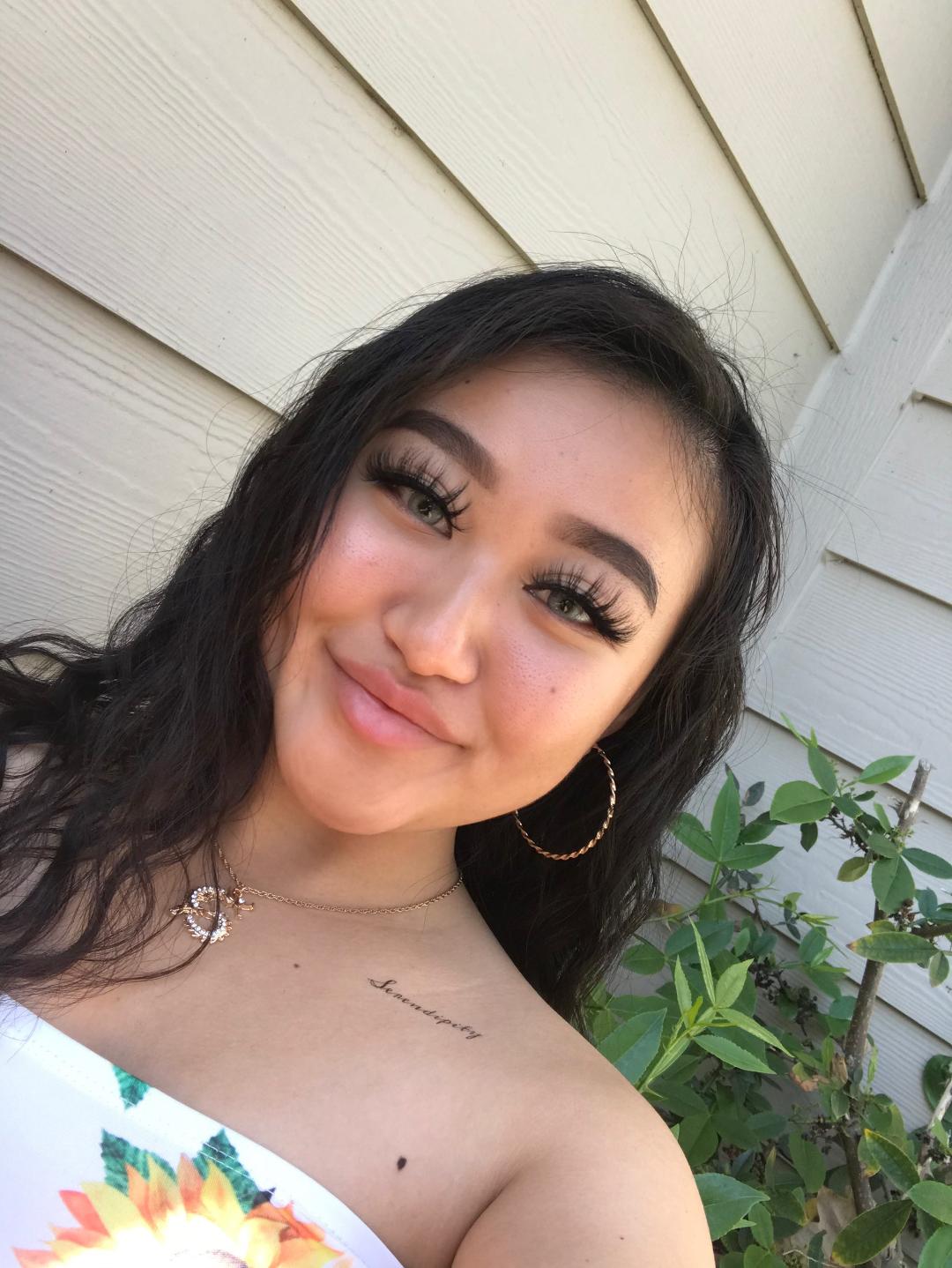 Anong Xiong
Olivehurst, CA
---
12 Dennis E Morgan Memorial Scholarship ($500)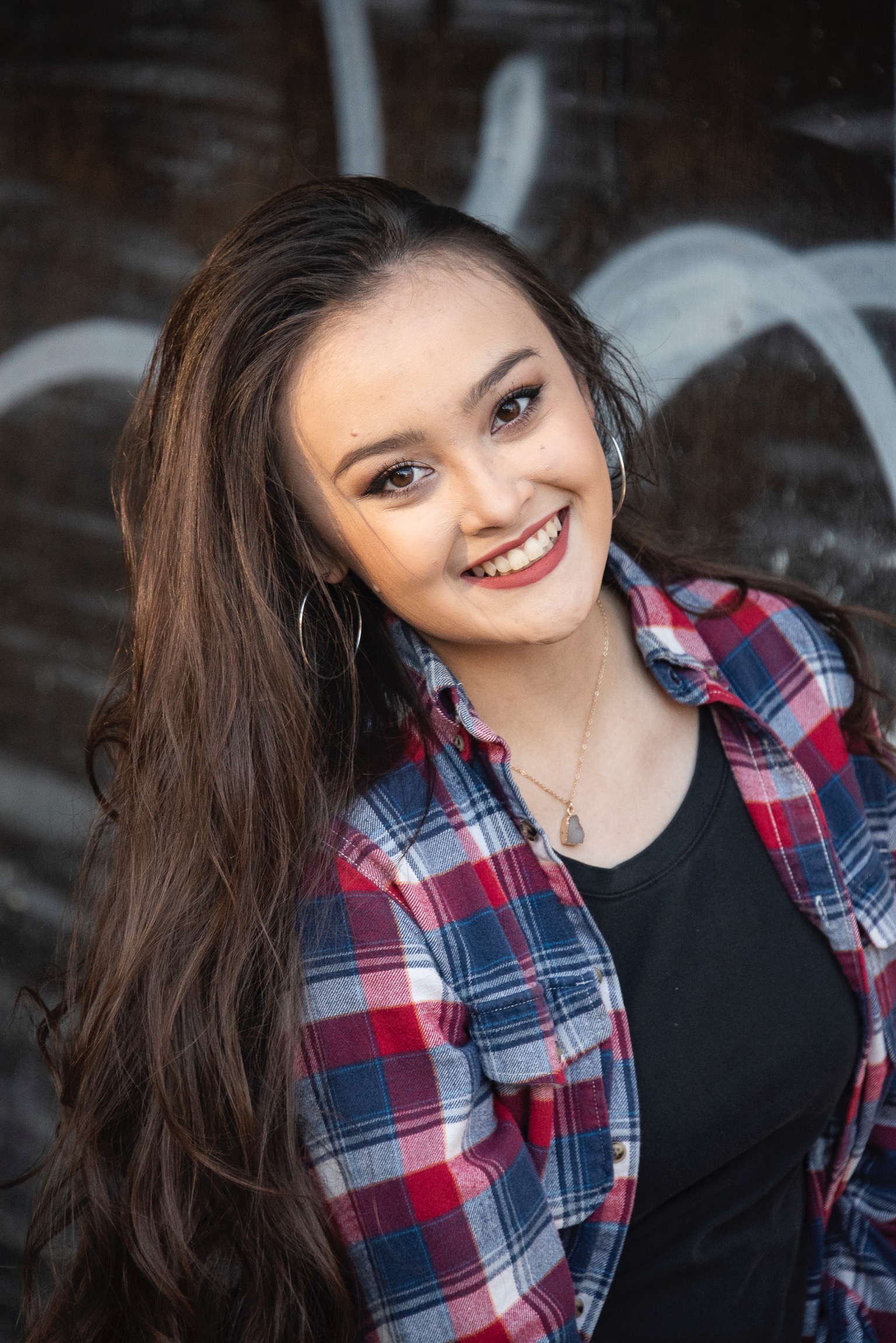 Sounally Chanthaminavong
Boise, ID
---
Ed Gunter                                                                                     Jerry "Spike" Milam
President, EAPLS (Raven FACs)                                                Scholarship Committee Chair
---
Ravens:  FYI, see attached flyer.  Tom Palmer will be the Raven POC for this event. Please direct any questions to him.The Gala will be no charge for Ravens, but donations would be appreciated. Donations probably appreciated even if not attending the Gala. 
Tom also says he will be in San Antonio April 2-4 for the River Rats reunion and invites all Ravens. He may also be selling "The Ravens" books.
Ed
---
The Hmong American Women of the Association of the United States Army
Invite you to attend a
Recognition Gala
Honoring and Recognizing Our Hmong American Women
And Remembering Their Secret War Veteran Heroes
Saturday, May 9th, 2020
4 P.M. – Midnight
Clovis Veterans Memorial District
808 Fourth Street, Clovis, CA 93612
Formal Attire | Hmong/Lao Formal Attire
Dinner ~ Entertainment ~ Dance ~ Raffle Tickets
$40 per person or $300 per table (8)
---
This year is the 70th anniversary of the Bird Dog. "Warbirds in Review" at Oshkosh is having a special program to recognize the BirdDogs and want 1 or 2 Ravens, another  USAF FAC and maybe a Korea BirdDog  vet.  Details like  expenses to be worked out.  OSH is 20-26 July this year. BirdDog presentations are Tue, Wed or Thur that week.
If interested, contact Ed for details as they become available.
Ed
---
Health for Every Veteran Study
This program was briefed at the Reunion business meeting.  It is a study sponsored by the VA that could benefit all veterans. It was checked out by Moose & he sees no downside to participation. 
We invite you to participate in a study focusing on your health behaviors and life experiences as a Veteran.

The goal of the Health for Every Veteran Study is to better understand the experiences of Veterans from all backgrounds and promote their health and well-being. We are interested in hearing the diverse voices within our communities.The study is being conducted by researchers at the VA Puget Sound Health Care System. It consists of completing a confidential, web-based questionnaire every 9 months for approximately 2 years (for a total of 4 questionnaires). All research activities are completed online, with no in-person visits required. For more information, please go to https://healthforeveryvet.questionpro.com.
---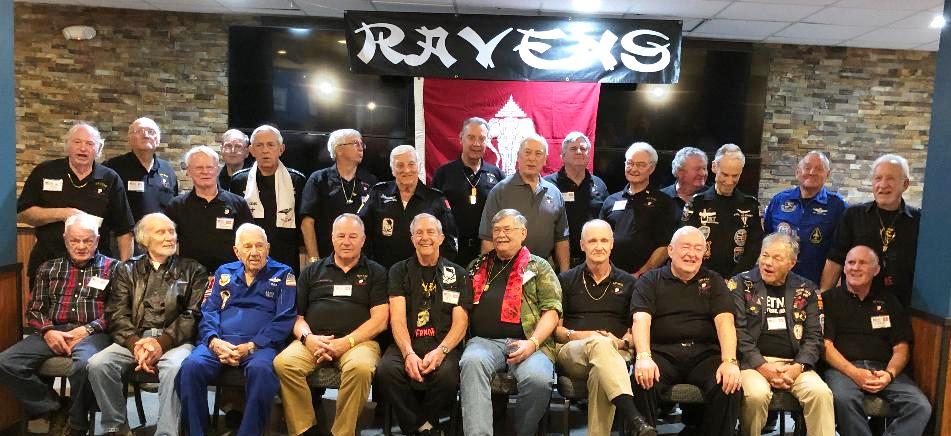 From Darrel Whitcomb:
I estimate the crowd at about 100 for the memorial and then about half of that for the internment and reception. All three were simple but dignified. Al spoke at the memorial, in his forthright, dignified and emotional way. Also had a former student from Briggs' PAS tour who spoke of his professional and motivating manner.
They were warm and loving gatherings, well planned and executed, just as Briggs would have preferred.
Picture from Vinny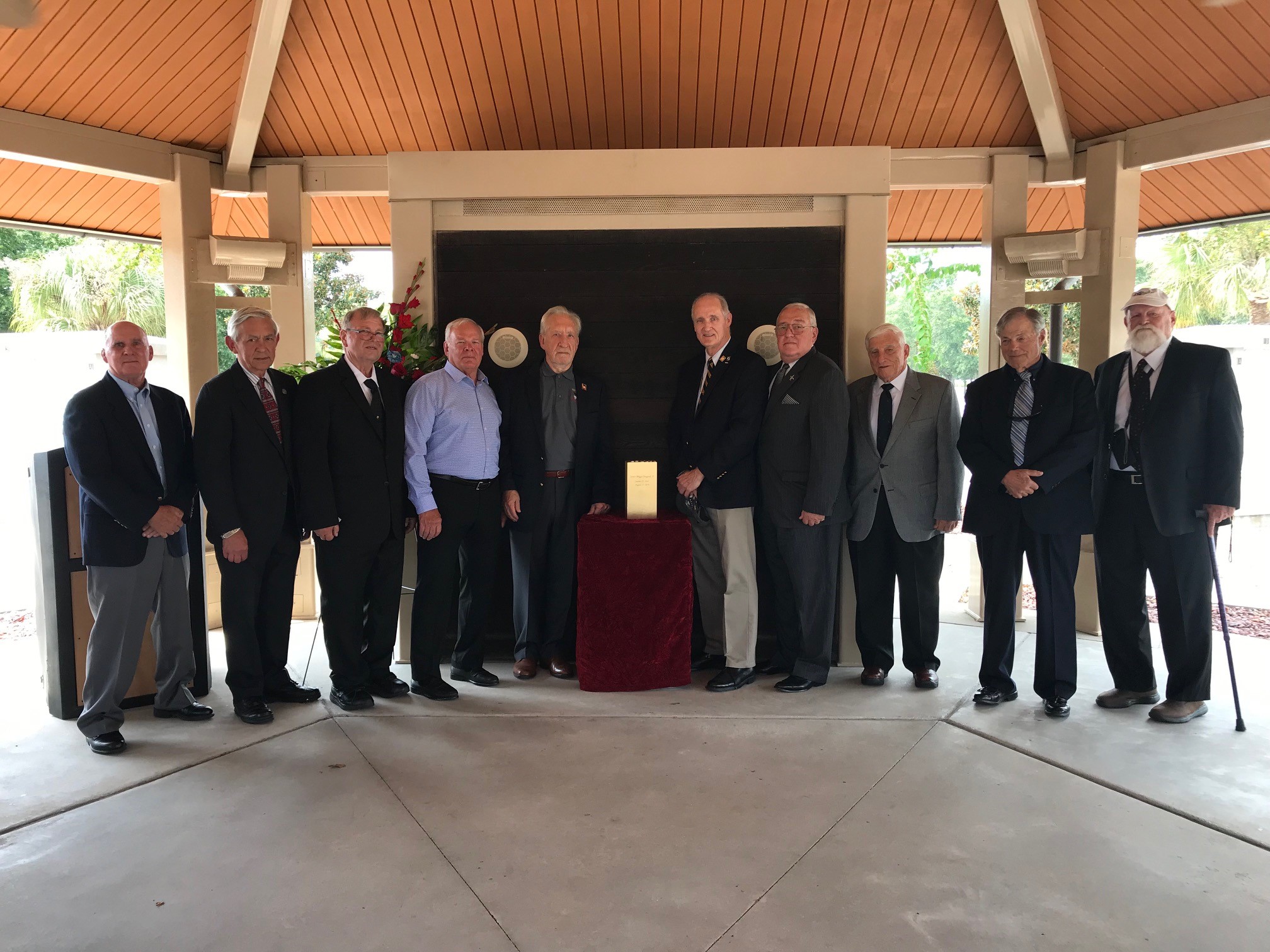 Edgar Allan Poe Literary Society, Inc. Home of the RAVEN FACS A non-profit veterans organization