Raven Down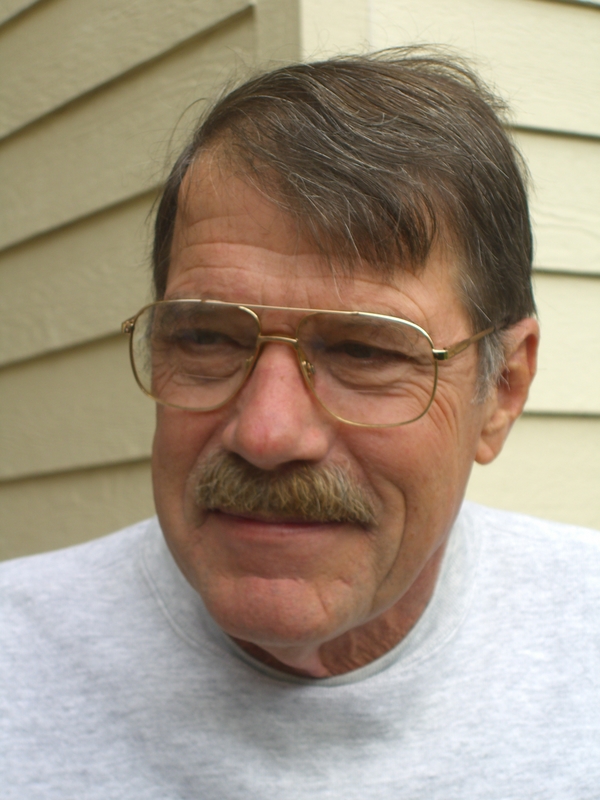 Gentlemen:
With deep regret, I inform you of the passing of Briggs Diuguid the night of August 27, 2019.
Briggs flew as Raven 26 from Feb '71- Oct, '71. He also went back for another tour from Spring, '74- Spring, '75, training the Khmers in Phnom Penh.
Briggs was a key player in the management and operation of the Edgar Allan Poe Literary Society. He was our second Scholarship Chairman in 2007 and was a regular supporter of the scholarship program since then. Soon after that, Briggs volunteered for and did a superb job of updating addresses of missing Ravens. In 2017, he volunteered for the EAPLS treasurer job and did an outstanding job providing the accuracy & transparency that are so important. He also served on the Executive Committee.
A memorial service at Ft Barrancas National Cemetery, Pensacola NAS will be  25 September. If you might attend, please contact me for further information as it becomes available.
Cards are welcome. No flowers, please. Donations in Briggs' memory may be made to EAPLS (Scholarship), 330 Brookhollow, New Braunfels, TX, 78132 or Wildlife Sanctuary of Northwest Florida, 105 North "S" Street, Pensacola, Fl 32505 (donate on line go to: pensacolawildlife.com, Click on DONATE) Please let me know if you donate to the Wildlife Sanctuary.
This notification is for personal use of Ravens and is not intended for blanket publication on social media.
Ed
Colonel James Briggs Diuguid
1945 – 2019
Colonel Briggs Diuguid died in Milton, FL on 27 August 2019. He was preceded in death by his parents William Edward and Addison Briggs Diuguid and an infant brother. He is survived by his wife Suzanne Diuguid.
Colonel Diuguid was born in Louisville, Kentucky. He graduated from Atherton High School and Western Kentucky University. At Western, he was a member of Sigma Nu Fraternity, the Western Players Group and President of Alpha Psi Omega Dramatic Fraternity. After graduation, Briggs taught special education at Bowling Green High School.
Colonel Diuguid joined the Air Force and graduated from pilot training at Williams AFB, AZ. He trained with the Air Commandos at Hurlburt Field, FL prior to his first deployment to Southeast Asia. Briggs spent an extensive period in Asia and was stationed in Viet Nam, Laos, Thailand and Cambodia. His combat awards include the Silver Star, Purple Heart, two awards of the Distinguished Flying Cross and 22 Air Medals. He was awarded pilot's wings by the Vietnamese, Lao and Khmer Air Forces and received two awards of the Vietnam Gallantry Cross and the Khmer Medal of Honor. His other military awards include: The Legion of Merit and Four Meritorious Service Medals.
Between his tours in Asia, he served as an instructor for the first Vietnamese pilot training classes at Sheppard AFB, Texas.
Colonel Diuguid was the course director for the first DOD school devoted to countering terrorism. He later flew A-10 aircraft at RAF Bentwaters, England and Leipheim Air Base, Germany. He was privileged to serve as the Air Force advisor to the Air Force Reserve's 442nd Tactical Fighter Wing during their conversion to the A-10. The enlisted force at the 442nd made him an honorary Chief Master Sergeant, an award he treasured. He served as Course Director in the Air Ground Operations School and helped develop the first Combat Airspace Control Course.
In his final assignment, he was the Commander of the Air Force ROTC detachment at the University of Louisville. While there he was appointed a Kentucky Colonel, inducted into the Arnold Air Society and selected for membership in Omicron Delta Kappa.
After leaving the Air Force, Colonel Diuguid was active in business and later worked for the Charlotte County Sheriff's Department as a counselor and teacher for convicted juvenile felons.
Fully retired, he and his wife Suzanne spent several years sailing the Gulf, Bahamas and Caribbean aboard their boat-the sailing vessel "Options". They moved to Milton, Florida to enjoy being with their extended family.
Donations may be made to the Raven Scholarship Fund or the Wildlife Sanctuary of Northwest Florida.
---
Reunion info for Ravens is on the Ravens Only Page
---
---
TO: All Air Commandos
FROM: Air Commando Journal Editor-in-Chief
SUBJECT: The Air Commando Journal Needs Your Help
Go to the news page for more info.
---
---
Edgar Allen Poe Literary Society
Raven FACs
www.ravens.org
NEVERMORE
330 Brookhollow (210) 241-7370
New Braunfels, TX, 78132 edgunter@aol.com
April 7, 2019
It is our distinct pleasure to announce the winners of the 2019 Distinguished Raven Scholarships. Without exception, these young men & women are truly outstanding.
---
Seth Greg "Growth" Wilson Memorial Scholarship ($2,500 + $350 performance bonus)
Angelina Thao
Itasca, TX
---
Charles W "Chuck" Hines Memorial Scholarship ($2,000 + $350 performance bonus)
Kathy Vang
Marysville, CA
---
Jack Drummond Memorial Scholarship ($2,000 + $350 performance bonus)
Sha Xiong
St Paul, MN
John L Carroll Memorial Scholarship ($2,000 )
Gkao Mee Seng Xiong
St Paul, MN
Harold L Mischler Memorial Scholarship ($1,500)
Jennifer Vang
St Paul, MN
Paul V Jackson, III Memorial Scholarship ($1,500)
Mai See Yang
St Paul, MN
Samuel L Deichelmann Memorial Scholarship ($1,500)
Bao Ka Vang
Sacramento, CA
Marlin L Siegwalt Memorial Scholarship ($1,500)
Sai Kong Her
Stockton, CA
Charles D Ballou Memorial Scholarship ($1,000)
Alexus Vang
Grandview, MO
Edward E "Hoss" McBride Memorial Scholarship ($1,000)
Lilah Xiong
St Paul, MN
Joseph K Bush, Jr Memorial Scholarship ($1,000)
Tyler Pichay Lee
Rose, OK
John J Bach, III Memorial Scholarship ($1,000)
Yeng Houa Vang
St Paul, MN
Ed Gunter Jerry "Spike" Milam
President, EAPLS (Raven FACs) Scholarship Committee
---
---
---
---
Related Links:
TV Channel KVIE in Sacramento has produced a series of interviews about the war in Southeast Asia. Four of our own Ravens are among those interviewed. Gene Hamner, Joe Scheimer, Tom Palmer and Jerry Hare. Briggs Diuguid is featured in Mareth Chan's interview. The interviews can be found at: http://www.kvie.org/vietnamhistory
Gene, Joe, & Tom — Well done!
Jerry– Looking forward to yours when it's posted.
Briggs– wow!
Ed
EAPLS
Edgar Allan Poe Literary Society, Inc. Home of the RAVEN FACS A non-profit veterans organization