---
Note for Ravens and Friends: please log on to the Ravens only page for updates on Newsletters and reunions and Email from EAPLS
---
RAVEN DOWN
+++RAVEN DOWN+++DAVE SAUNDERS+++RAVEN DOWN+++
It is with great sadness that I must inform you of the passing of David W. Saunders.  Dave served as Raven 71, Jan 72-Jun 72.  Dave passed away on 7 Apr 2021.  We were unaware of this until Deborah replied to our reunion registration recently, informing us of his passing.  Dave's obituary may be found at https://curnowfuneralhome.com/tribute/details/211499/David-Saunders/obituary.html. 
As is our custom, one of our scholarships awarded in 2023 will be named for Dave.  Additionally, Dave's name will be added to our memorial rolls and his name will be read and toasted at each Raven Reunion, for as long as they are held.
Although this is a late notification, please keep Dave's family and loved ones in your prayers.
This is the sixth "Raven Down" notification since December.  Please consider attending our Reunion this year.  Remember, "I'd have been a better friend, but I trusted Time."
Nevermore…until October.
Lew Hatch
Raven 44
---
RAVEN DOWN
It Is with great sadness that I inform you that Jeffrey Earl Thompson, Raven 28, Feb-Sep 1970, passed away on 15 July. 
No obituary has been published as yet, but the likely newspaper would be "The Blount Countian" (blountcountian.com).
Contacts are:  Blountsville Funeral Home, (205) 429-4137, 6955Main Street, Blountsville, AL, 35031.
Services Info:  A Viewing is planned on 27 July, from 0900-1000 at the Blountsville United Methodist Church, 415 College Street, Blountsville, AL, 35031. The funeral service will also be held at the church at 1000.  Burial will occur at the Garden City Cemetery,   Garden City, AL, at around 1130.
Currently, Craig and Terri Duehring are planning to drive down to attend the services.  Craig has asked that you contact him if you plan to attend, as he would like to organize a get together perhaps at a hotel the night before the services.  He can be reached at ctduehring@verizon.net, or they will be carrying Terri's cell phone for the trip, (571) 217-6503.
As is our custom, one of our Scholarships for 2023 will be named for Jeff Thompson, and Jeff's name will be added to our Memorial Ceremony, to be toasted each year for as long as Raven Reunions are held.
My thanks to A.D. Holt and Craig Duehring for keeping me informed.
This is our fifth "Raven Down" since December.  Remember, "I'd have been a better friend, but I trusted time."  Try to make the reunion this year…we may not have many left.
Nevermore…until October
Lew
---
RAVEN DOWN
It is with great sadness that I tell you of the recent loss of Frank Kricker.  Frank passed away on 5 Jun 2022.  Frank flew as Raven 21 at LS-20A, and as Raven 40 at Pakse (L-11) from Oct 70-Dec 71.  He has been unable to attend our last few reunions due to failing health but was a frequent attendee prior to that time.  This is a short notice, as the services will be held in Delaware on Monday, 13 Jun 2022.
We will name one of our scholarships next year for Frank and will add him to our memorial rolls, to be toasted this year, and from now on when Ravens gather.
Please view Franck's obituary and service details at: https://www.melsonfuneralservices.com/obituary/major-frank-kricker .  Frank and Suzanne's contact information is included in the Raven Address book, but the family requests that information not be posted online.
And remember, "I'd have been a better friend, but I trusted time."
Nevermore—until October,
Lew Hatch
Raven 44
---
RAVEN DOWN***DON MOODY—BUTTERFLY 22/RAVEN 70 (May '66-Apr '67)***RAVEN DOWN
It is with great sadness that I must tell you that we have lost Don Moody.  Don flew as Butterfly 22 and Raven 70 in the early days of the program and was well known to all of us who attend the reunions.  Don has been very active in E.A.P.L.S. over the years, was a regular attendee at the reunions, and has been a long time member of the E.A.P.L.S. Executive Committee.  Don's quiet modesty, his easy going personality, his sense of humor and his smile will be missed by us all.
Don entered Hospice care at a VA facility yesterday after a long battle with several medical issues.  He passed away late this afternoon (19 Apr 22), with Lorraine by his side.  Lorraine's daughter, Lynnette is currently with her.  Please keep Lorraine and the entire family in your thoughts and your prayers.
We will keep you informed of the plans of the family as they are given to us.
Nevermore,
Lew Hatch
Raven 44
---
OBITUARY
Ret. Lt. Col. Steve Wilson, USAF
MARCH 31, 1947 – APRIL 6, 2022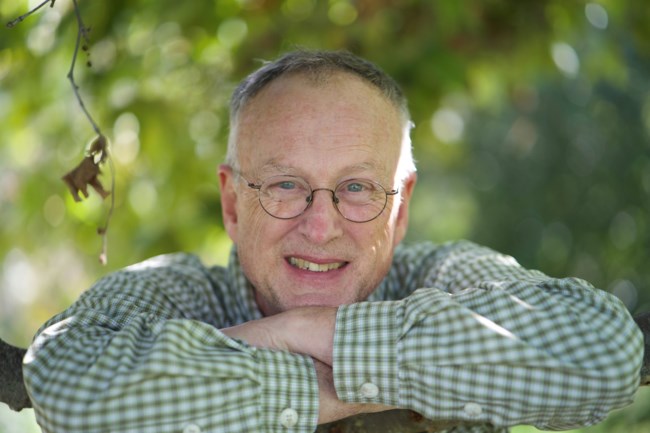 IN THE CARE OF
Mitchell Funeral Home at Raleigh Memorial Park
George Stephen "Steve" Wilson, a caring husband, father, papa, and friend, passed away peacefully on April 7, 2022 with his family by his side following a brief illness.
Steve was born to Malcolm Stephen and Rosalind Wilson on March 31,1947 in Atlanta, GA. He was commissioned as a 2nd Lieutenant in the US Air Force after completing the ROTC program and graduating from NC State with a B.S. in Engineering Operations.
His decorated military career of 23 years included tours in Vietnam, Laos and Desert Storm, during which he was awarded the Bronze Star, Distinguished Flying Cross and twelve Air Medals. He flew 382 combat missions, accumulating 932 combat hours. He retired as a Lieutenant Colonel in 1993.
Steve married Vicki Lynn Kruger of Raleigh, NC in 1971, and they were happy to return to Raleigh at the conclusion of Steve's military career. He was an enthusiastic volunteer across a wide range of activities such as Boy Scouts, political causes, tutoring, refugee support, and many handyman projects in the neighborhood.
He was a lifelong learner and was said to "collect hobbies," so he was passionate about many things, including BBQ grilling, photography, music, woodworking, gardening, travel and playing with his dogs. His most recent passion was radio controlled airplanes which brought him much joy. He was a great friend to many.
Steve is survived by his wife, Vicki; two sons, Brandon of Washington, DC, and Kevin (Stephanie) of Encinitas, CA; and two grandchildren, Aaron and Charlotte. He is also survived by his brother Richard and sister Ann, along with their children.
A Service Celebrating Steve's Life will be held on Tuesday, April 19, 2022 at 2 pm at Mitchell Funeral Home in Raleigh, NC. Family will receive friends during the Reception following the service.
In lieu of flowers, donations may be made to one of the following charities: Lutheran Services Carolinas, Alliance Medical Ministry, or the Inter-Faith Food Shuttle.
If you would like to leave a favorite memory / story of Steve or a message of condolence to his family, you may do so by selecting "add a memory" below.
.
---
Raven Down  

  We have received news that Steve Wilson passed away last Thursday April 7. 
Steve was Raven 27 in 1972
---
Edgar Allen Poe Literary Society
Raven FACs
www.ravens.org
NEVERMORE
April 9, 2022
It is our distinct pleasure to announce the winners of the 2022 Distinguished Raven Scholarships. Without exception, these young men & women are truly outstanding.
---
Thomas C Richards Memorial Scholarship ($2,500)
  Mongolia Harmony Lee
Rose, OK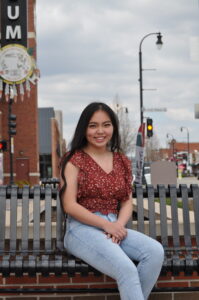 ---
Theodore L Hanson Memorial Scholarship ($2,500)
 Faith Yang
Waldron, AR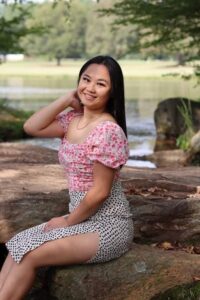 ---
 William H Rees Memorial Scholarship ($2,000)
Tong Vang
Minneapolis, MN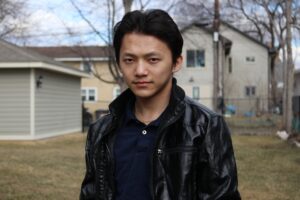 ---
 Huey P O'Neal Memorial Scholarship ($2,000)
Daniel Yengnoung Lo
Spartanburg, SC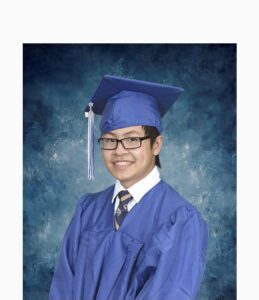 ---
Richard H Defer Memorial Scholarship ($1,500)
Serenity Lee
Hoschton, GA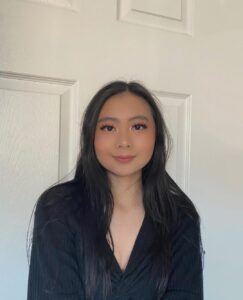 ---
 Charles P Russell Memorial Scholarship ($1,500)
Alan Peevxwm Her
Sacramento, CA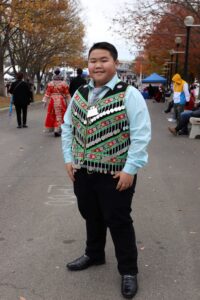 ---
 George H Tousley III Memorial Scholarship ($1,500)
Iris Xiong
Eau Claire, WI
---
Richard W Herold Memorial Scholarship ($1,500)
Linda True Lor
Maplewood, MN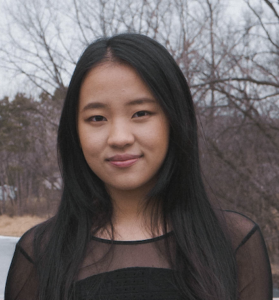 ---
 John L Carroll Memorial Scholarship ($1,000)
Jazlyn Karakorn
Santa Rosa Beach, FL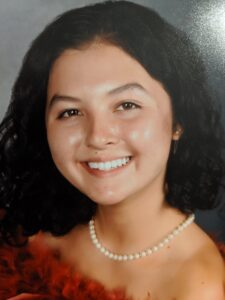 ---
 Harold L Mischler Memorial Scholarship ($1,000)
Kahun Nathaniel Vue
Woodbury, MN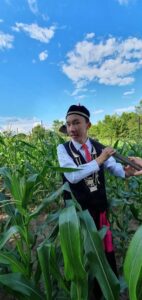 ---
 Paul V Jackson Memorial Scholarship ($1,000)
Kennis Jasperson
Sacramento, CA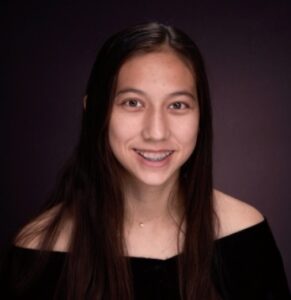 ---
Willis G Uhls Memorial Scholarship ($1,000)
Conor Moua
Clovis, CA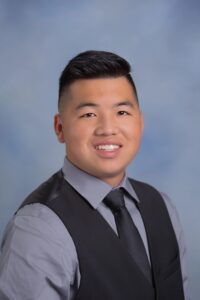 ---
Annual meeting minutes are on the Ravens only page now. 
---
Ravens, go to the News page to read Toby Hughes Obit.  He was a long time friend of the ravens.
---
Raven FAC Descendant Scholarship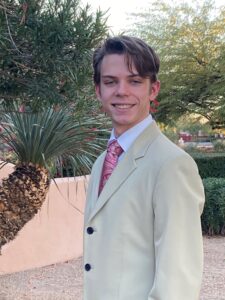 The Edgar Allen Poe Literary Society (EALPS), i.e., Raven Forward Air Controllers (FACs) is proud to announce the first winner of the Raven FAC Descendant Scholarship.  This program was a trial approved by the membership and first awarded in 2020.
The winner, Robert Downing Abbott, is the grandson of Major Robert Louis Abbott Jr., (USAFA Class of 1964) who survived the Vietnam War, but was lost in an RF-4C training accident near Nellis AFB on May 10th 1979 during a Red Flag exercise.  Robert graduated from Missouri Military Academy in 2020 where he lettered in both soccer (3 years) and lacrosse (2 years). He is now enrolled at the University of Missouri studying mechanical engineering.  Inspired by stories of his grandfather, whom he never knew, Robert joined the University of Missouri AFROTC, Detachment 440, with the goal of becoming a USAF pilot. 
---
A private Facebook page named   Raven FAC's/E.A.P.L.S  has been created by Lew and Ed.  Info from Ed follows:
Here is another link to the page:   https://www.facebook.com/groups/601112210770318
Ravens & Friends:
Not wanting to lose the entire Raven Reunion experience this year, Lew Hatch & I have been looking at ways to keep some of it alive during this crazy, mixed up time. Thanks to Lew's hard work & tech savvy, I believe we have a way to keep our cherished Memorial Ceremony alive.
Last week, we met in the Auger Inn (which was closed) and made several videos of our ceremony.
We will be running it on a dedicated private Face book page,<< Raven FAC's/E.A.P.L.S >>
This is a private FB page & Lew & I will be approving all members. It will have private rooms if you want to chat/renew old friendships.
---
Hello, Ravens. About 25 years ago I published a photo book called OUT OF LAOS: A Story of War and Exodus, for the children of Hmong refugees.  I am now working on a longer full-color version, bringing the story up to date and adding more coverage of notable Hmong, especially Lee Lue the T-28 pilot.
There's a photo of Lee Lue that shows up in various places, including on the Ravens website. Usually the guy on the left is cropped out to just show Lee Lue, sometimes it's both guys. But I have only seen it as a TINY digital file (under 20 kb), not much bigger than a postcard stamp. I'm trying to find either the original photograph or a much bigger and more detailed scan (5 mb or larger), so I can publish it, and so Hmong-American kids can get a better idea of one of their heroes.
Can you help? Do you know where the original photo can be found, or do you know someone who has a much bigger digital version of it?
Thanks so much,
Roger Warner
Out of Laos book project
18 Proctor Street 
Manchester MA 01938
(978) 821-8655
Here's the photo in the version with both men:
P.S. Wrote a story about the Hmong T-28 pilots for Air & Space magazine long ago.  And a book on the Laos war. Got to know Heinie Aderholt a bit through Bill Lair. And so on.
---
Health for Every Veteran Study
This program was briefed at the Reunion business meeting.  It is a study sponsored by the VA that could benefit all veterans. It was checked out by Moose & he sees no downside to participation. 
We invite you to participate in a study focusing on your health behaviors and life experiences as a Veteran.

The goal of the Health for Every Veteran Study is to better understand the experiences of Veterans from all backgrounds and promote their health and well-being. We are interested in hearing the diverse voices within our communities.The study is being conducted by researchers at the VA Puget Sound Health Care System. It consists of completing a confidential, web-based questionnaire every 9 months for approximately 2 years (for a total of 4 questionnaires). All research activities are completed online, with no in-person visits required. For more information, please go to https://healthforeveryvet.questionpro.com.
---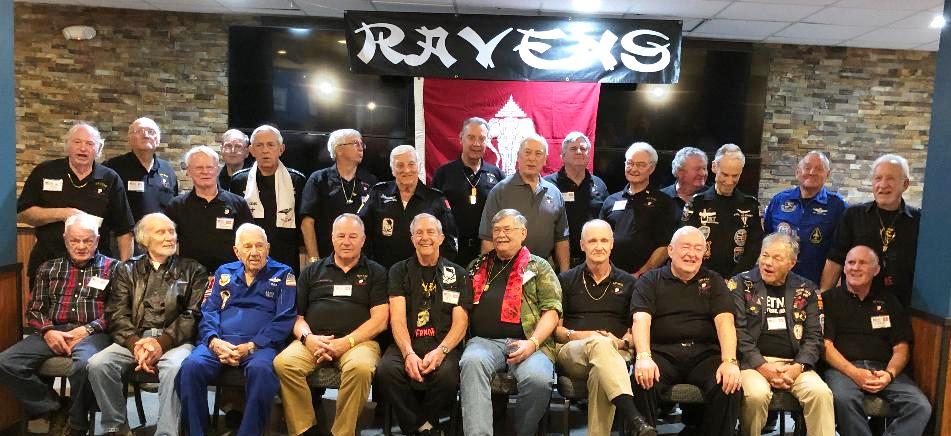 Edgar Allan Poe Literary Society, Inc. Home of the RAVEN FACS A non-profit veterans organization