---
Raven Down
Memorial Service Info:
https://www.dignitymemorial.com/obituaries/austin-tx/jack-drummond-7966573
Gentlemen:
After a weekend surrounded by many family members, Jack Drummond passed away peacefully at 11:00 PM Sunday,
19 August, 2018.
Jack served as Raven 02 from Jan-June, 1968. He was legendary in the Special Ops field and worked with/for Heinie. Last year, he was inducted into the Air Commando Association Hall of Fame.
Jack served admirably as Treasurer for EAPLS from 2004-2017. His hard work and wise counsel were greatly appreciated.
Services are being planned, but quite possibly will be early afternoon, this Thursday (Aug 23) in Austin, TX. Let me know if you might attend and I will send you further information as it develops.
Ed
---
2018 reunion info is on NEWS PAGE
---
Raven Down
Gentlemen:
I regret to inform you of the loss of Col Charles W (Chuck, Buddha) Hines. Chuck passed away of natural causes in his sleep on Tuesday, 26 June, 2018. Chuck served as Raven 20 from Nov, 1972- March, 1973.
Services are Saturday, July 7th at Kassly Funeral Home in Fairview Heights, IL.
Visitation is from 1:30-3:00pm with a Memorial Service from 3:00-3:30pm.
Marilyn didn't have a preference for donations, but indicated that Chuck was fond of SmileTrain.org.
Obituary: https://www.kasslyfuneral.com/notices/ColonelCharles-Hines (copied below:)
Ed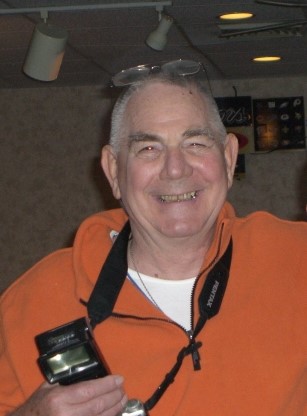 Colonel Charles W. "Chuck" Hines, USAF, Ret., of Fairview Heights, IL, born on March 3, 1934 in St. Paul, MN, died on Tuesday, June 26, 2018 at his residence.
A loving husband and Father of three, Chuck was also a 33 year military man, decorated combat veteran (Silver Star, Air Medal, Flying Cross), passionate flyer and lifelong ham radio operator. He initially, at age 17, joined the United States Marine Corp ultimately serving as a radioman with the United States Navy. Chuck attended The University of California at Berkley receiving his Bachelor's Degree in Speech, later receiving his Masters of Sociology at Pacific Lutheran University in Puyallup, WA. Colonel Hines joined the United States Air Force with extensive tours in Vietnam, Korea, and the Secret War in Laos as a "Raven" Forward Air Controller. He flew over 11,000 hours and was a Command Pilot and Flight Examiner. Additionally during his military career he held posts as the Deputy Director Air Crew for the Military Airlift Command, Senior Controller in MAC Command Center, Deputy Director C3 Military Airlift Command, and the Chief, Command and Control for the United Nations Command, Joint and Combined forces in Korea. He was also the Quality Assurance Director with the Defense Mapping Agency Aerospace Center in St. Louis. Following his military retirement, he was an unpaid substitute teacher in the St. Clair County School District. He was also a published military author.
He was preceded in death by his parents, Robert and Elizabeth, nee Wyman, Hines; and his sisters, Susan Ohms and Sally Purcell.
Chuck is survived by his wife, Marilyn S. Hines, nee Riedi; his children, Polly C. Hines of Everett, WA, Kirsten C. Hines of Hinsdale, IL and Gray W. Hines of Belleville, IL; his grandsons, Carson Burns, Chandler Burns and Mason Burns; and his niece and nephew.
Memorials may be made to Smile Train, www.smiletrain.org.
Visitation will be held from 1:30pm to 3:00 pm on Saturday, July 7, 2018 at Kassly Mortuary, Ltd, Fairview Heights, IL.
Memorial service will be at 3:00pm on Saturday, July 7, 2018.
---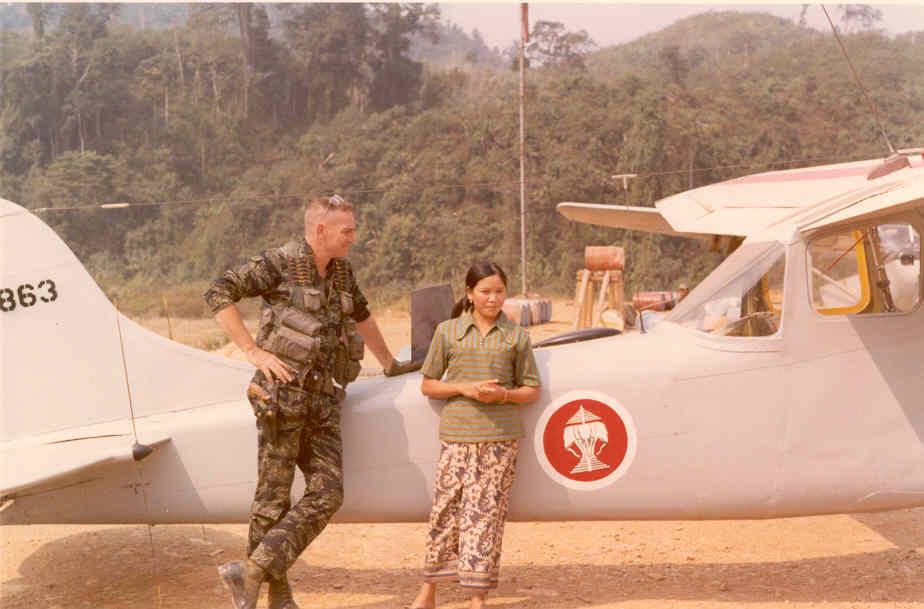 Landed at Moung Kassi, MR 1, late December 1972, for POL and WP rocket rearm. Usually no more than two soldiers were visible anywhere near that short, gravel runway. Never any Lao women. ( This region, well west of the PDJ, was not Mung turf.) While preparing to re-launch on this particular morning, about a nineteen year old Lao girl appeared. Walked up out of the verdant jungle toward the O-1. Not at all frightened or intimidated, she was overtly friendly. Sensed that this girl wanted to go for an airplane ride. Terry Pfaff had just finished fueling his O-1, standing a few feet away with a 35mm camera hanging pendant from his neck. Said, "Terry, this is beginning to turn into a war movie. Take a photo." (Photo by Terry Pfaff.) She didn't get to go for a ride with me. Spoke with her briefly in Thai. Then departed. Never saw her again. Not having flown her on a brief ride remains one of the very few regrets I retain from our war. Hope she has done well in life and is now a happy grandmother. That gravel runway no longer exists. Has been replaced with several modern houses similar to those one sees in suburbs of Sacramento.
Chuck.
---
June 22 2018 Memorial for Growth
Growth memorial service record info
An unkindness of Ravens

Top row: Tom King, Al Galante, Steve Reich, Spike Milam, Darrel Whitcomb, Ed Gunter, Mike Butler, John Fuller, Tom Harris, Lew Hatch
Bottom Terry Murphy, Lloyd Van Zee, John Sanderson
Not Pictured, Bill Williams
---

---
Raven Down
 Ed Gunter reports 22 Apr 2018
Greg "Growth" Wilson passed away peacefully in his sleep this morning from cancer.
At his side were Suzan, Kate and Amanda.
This is probably the toughest "Raven Down" I've had to send. Growth Wilson was a true warrior & has been our Vice President since 2004. He & I made 4 great fishing trips to Loreto, Baja California, Mexico.
No other information at this time. I will send out another email if I hear of any confirmed memorials.
MAY 18 More info on the NEWS page now
RIP, Brother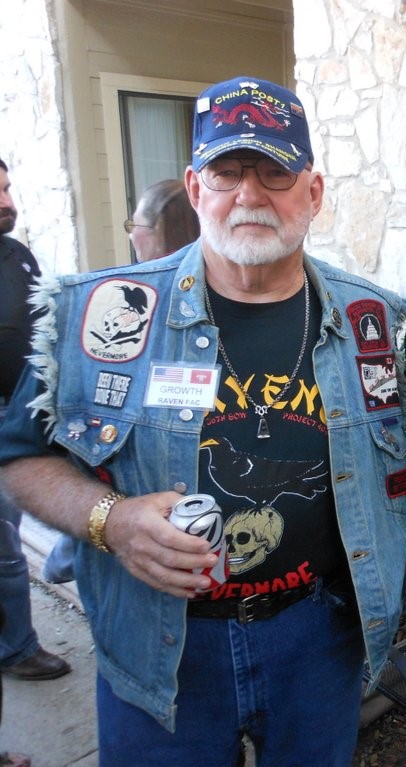 ---
Related Links:
TV Channel KVIE in Sacramento has produced a series of interviews about the war in Southeast Asia. Four of our own Ravens are among those interviewed. Gene Hamner, Joe Scheimer, Tom Palmer and Jerry Hare. Briggs Diuguid is featured in Mareth Chan's interview. The interviews can be found at: http://www.kvie.org/vietnamhistory
Gene, Joe, & Tom — Well done!
Jerry– Looking forward to yours when it's posted.
Briggs– wow!
Ed
EAPLS
Edgar Allan Poe Literary Society, Inc. Home of the RAVEN FACS A non-profit veterans organization