---
Raven Down
 Ed Gunter reports 22 Apr 2018
Greg "Growth" Wilson passed away peacefully in his sleep this morning from cancer.
At his side were Suzan, Kate and Amanda.
This is probably the toughest "Raven Down" I've had to send. Growth Wilson was a true warrior & has been our Vice President since 2004. He & I made 4 great fishing trips to Loreto, Baja California, Mexico.
No other information at this time. I will send out another email if I hear of any confirmed memorials.
MAY 18 More info on the NEWS page now
RIP, Brother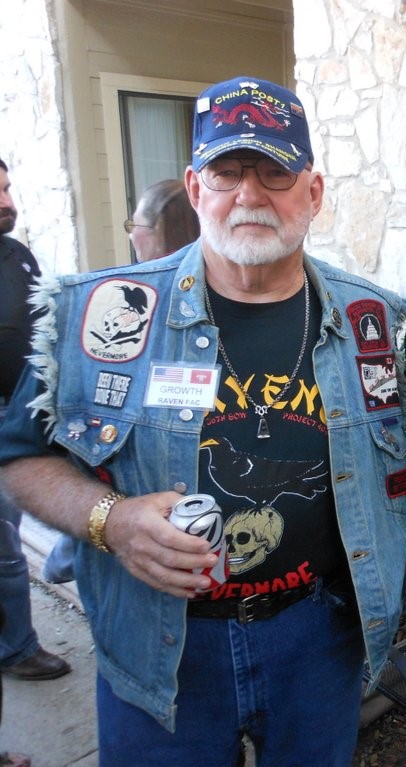 ---
Related Links:
TV Channel KVIE in Sacramento has produced a series of interviews about the war in Southeast Asia. Four of our own Ravens are among those interviewed. Gene Hamner, Joe Scheimer, Tom Palmer and Jerry Hare. Briggs Diuguid is featured in Mareth Chan's interview. The interviews can be found at: http://www.kvie.org/vietnamhistory
Gene, Joe, & Tom — Well done!
Jerry– Looking forward to yours when it's posted.
Briggs– wow!
Ed
EAPLS
Edgar Allan Poe Literary Society, Inc. Home of the RAVEN FACS A non-profit veterans organization