Some good news for the web site–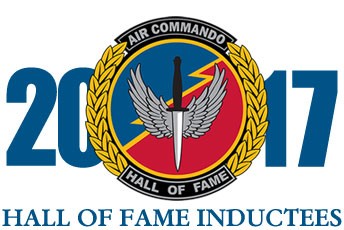 The following Air Commandos will be inducted into the 2017 Air Commando Hall of Fame:
CMSgt (Ret) Bruce Brandewie
Col (Ret) Steven F. Dreyer
Lt Col (Ret) Jack Drummond
Col (Ret) John "Jack" Hester III
Col (Ret) Ben D. Orrell
We hope you will join us in recognizing the great accomplishments of these Air Commandos during the Annual Convention Banquet and Awards Ceremony at the Emerald Coast Convention Center in Fort Walton Beach, FL on Saturday, October 14, 2017. For more information or to register online please visit us at www.aircommando.org. We hope to see you there!
Raven Down
Gentlemen:
I have been informed that our President Emeritus, H Ownby passed away peacefully this morning, 19 Sept, 2019.
H served as Raven 26 from Oct, '72 until the cease fire in Feb, '73. He was reported to be the last Raven, departing Laos in Sept, '73.
H was deeply involved in EAPLS from its inception and served as our elected President from Oct, 1995 to Oct, 1997.
I will send information on a memorial as soon as I have it.
Rest in Peace, H.
Ed
Fred Roth
Fred Roth passed away on March 30, 2015 at the age of 82.  Fred was born on November 29, 1932 in Denver, Colorado.
Fred is survived by his wife of 63 years, Betty Roth, two sons Fred and Scott, five
grandchildren and two great grandchildren.
Fred lived a rich life graduating with a Bachelor's degree from Washington State University and a Master's degree from George Washington University.
Fred entered the United States Air Force after graduating from Washington
State completing pilot training and progressing through the ranks to Colonel.  Fred served with distinction in Vietnam earning the Silver Star, Distinguished Flying Cross and Bronze Star with a V Device.
He is also a graduate of the National War College, was Wing Commander at Pease Air Force Base and retired after 27 years.  He then worked for Lockheed finally retiring in 1992.
Fred and Betty lived in Lakeway for over 15 years before joining the Longhorn Village community.
Services and burial will be held at Arlington National Cemetery.